2012 The Awakening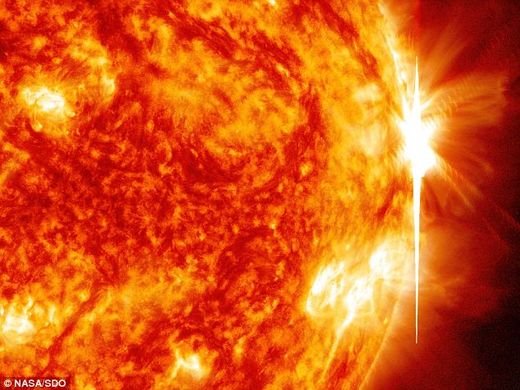 More than two dozen solar flares have erupted from the Sun in the past seven days, catapulting radiation towards the Earth that could potentially play havoc with global communications.
The U.S. National Oceanic and Atmospheric Administration issued four radio blackout warnings in the past two days after solar weather suddenly turned turbulent.
Radiation from flares cannot penetrate Earth's atmosphere to harm life on the ground, but when intense enough it can disturb the atmosphere in the ionosphere, where GPS and radio signals travel.
Since October 23 the Sun has let loose with 24 medium-strength M-class solar flares, and four X-class flares – the…
View original post 367 more words